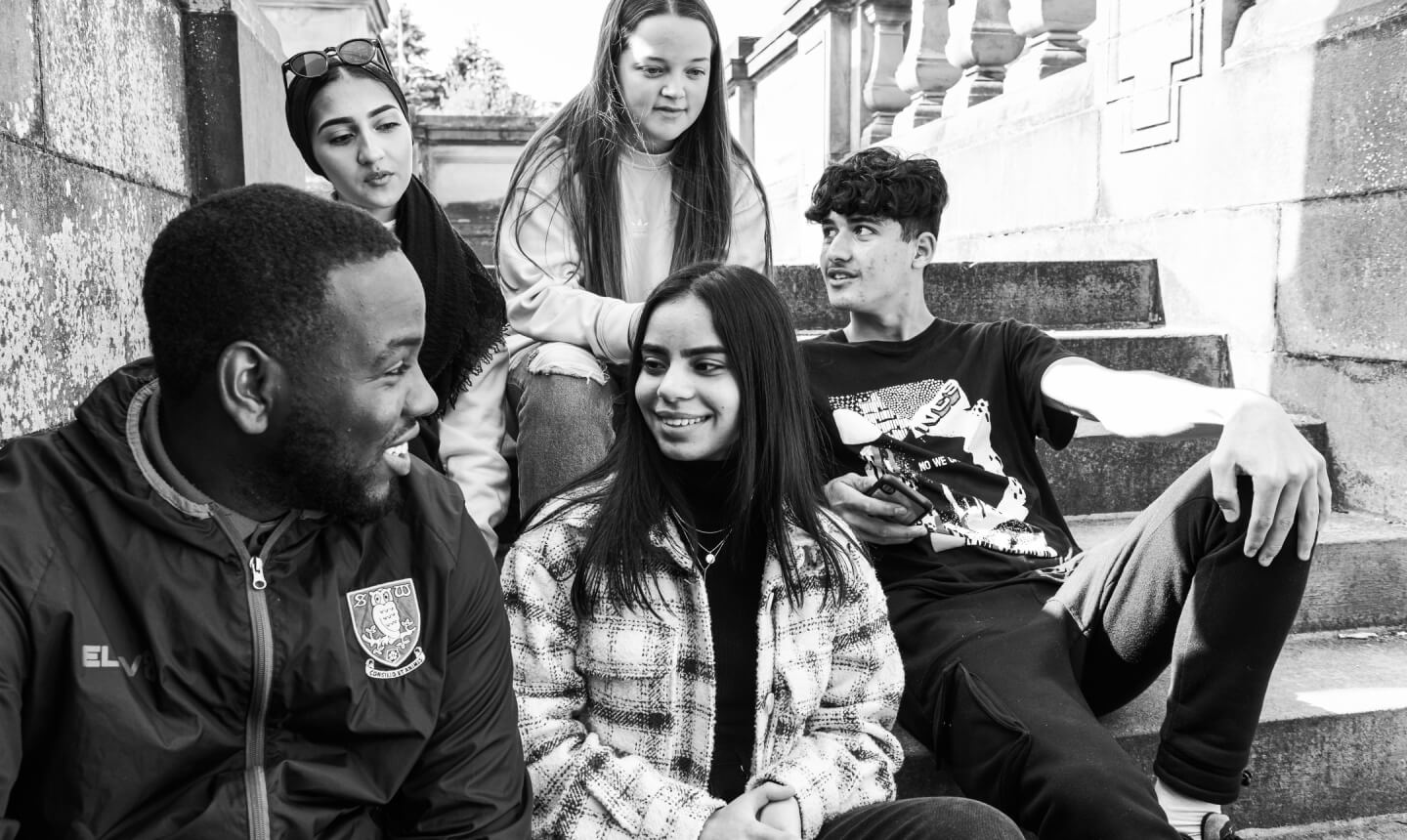 ABOUT PAC
All too often, young people who experience violence aren't heard. But change won't happen if they're not at the heart of it. That's why the Peer Action Collective (PAC) exists.
What is the Peer Action Collective?
The Peer Action Collective (PAC) is a ground-breaking network of peer researchers. That means that young people are in charge of asking the questions and finding out what needs to happen to make their area a better place to live.
But it's more than about learning what needs to change. Being part of the PAC means young people will get support to take their research and turn it into action. From setting up a youth centre, taking action to improve local mental health services or supporting more young people into employment – PAC will create opportunities to make communities safer, fairer places.
120 young people, aged between 16 and 25-years-old, are being recruited and trained to become PAC peer researchers.
They'll work with around 5,000 other young people (aged 10–20) to find out about their experiences of violence and what they want to see change in their communities.
But the PAC isn't just about research – it's about making change. That's why we'll support a group 1,500 Changemakers (aged 10-20), who will take what the researchers learn and turn it into action.
What is peer research?
Peer research is when people with lived experience of the issues being studied are involved in designing and conducting the research. In PAC's case, our peer researchers are young people who have been affected by violence. They'll use that experience to connect with other young people in their community, and learn more about what needs to change to help them access the best possible services and support.
This kind of research is based on the idea that people who understand their local area and communities are ideally placed to generate new knowledge and insight about the issues affecting them.
In practice, peer researchers might be involved in identifying research topics, designing questionnaires and surveys, collecting data, running focus groups or interpreting and sharing their findings.
Why is peer research important?
Peer research has many benefits:
Open and honest opinions
Research participants may talk more openly with a peer researcher – particularly on sensitive topics like youth violence – than they would with someone 'external', who they don't know or trust. For example, when answering questions, young people might say what they think the researcher wants to hear, rather than voice their honest opinions.
Inclusive
Living in a community and having strong local connections means peer researchers are often able to reach those who wouldn't normally take part in research and whose voices would typically never be heard.
Knowledge of the issue and the local area
Peer researchers bring their own knowledge and lived experience of an issue, which helps to build empathy with the participant and leads to insightful questioning and rich discussions.
Development and training opportunities
Being trained as a peer researcher and having the opportunity to put it into practice means young people can develop a range of transferable skills and gain great experience for future employment or education.